I'm Determined, a state directed project funded by the Virginia Department of Education, focuses on providing direct instruction, models, and opportunities for students to learn and practice skills associated with self-determined behavior. Many students have used the One Pager, Good Day Plan, and Goal Setting tools to support self-determined behaviors such as choice-making, self-awareness, and self-advocacy (Wehmeyer & Field, 2007). The IMD3 app has a dashboard that allows teachers to keep track of individual student progress on all three tools.
With newly added web-based tools, the One Pager, Good Day Plan, and Goal Setting tools are now more easily accessible! All I'm Determined website visitors can quickly fill out a tool without creating or logging into an account and then save, print, or email completed tools to teachers, families, or themselves. Users cannot access the completed web-based tool again. Only a file that has been saved to a local drive or emailed can be read.
The new web-based tools can be used on any device with Internet access. Just like the templates and apps, the web-based versions are free.
Click on the images below to go directly to each tool's page and explore these new, user-friendly options for supporting self-determination.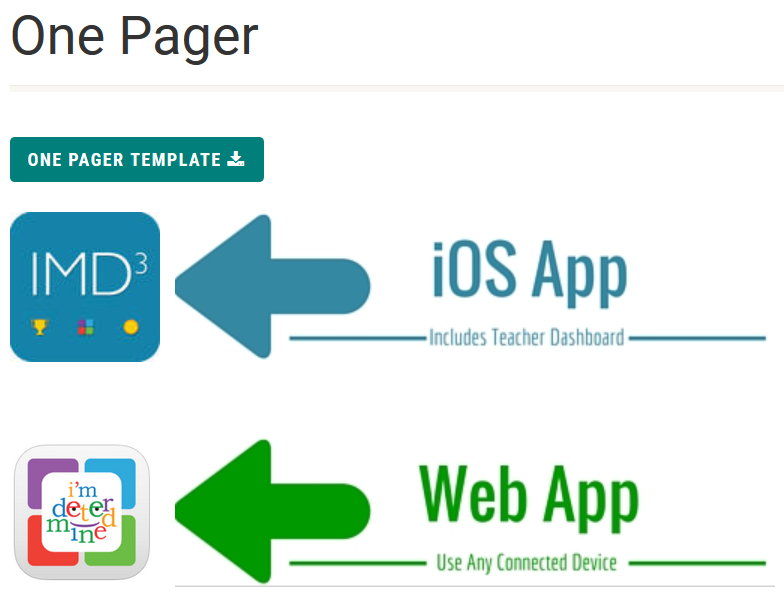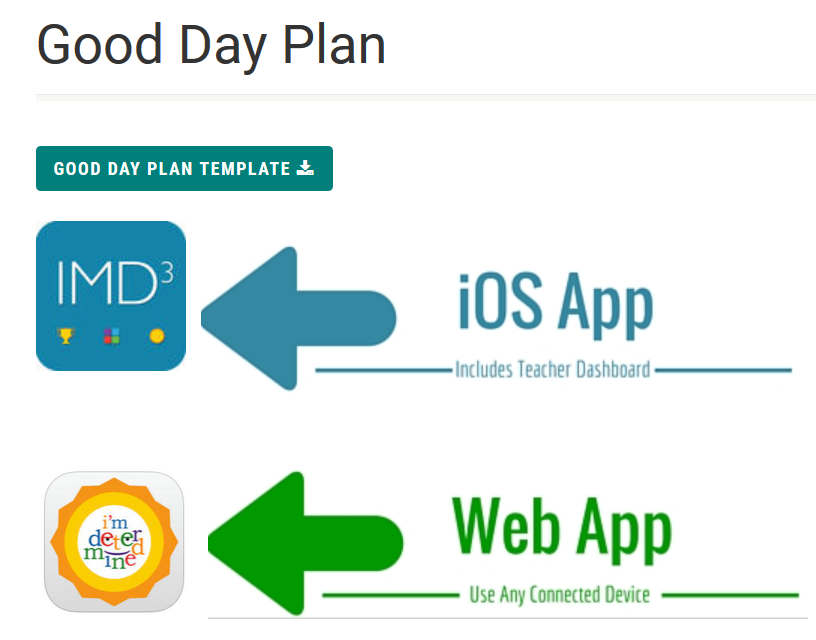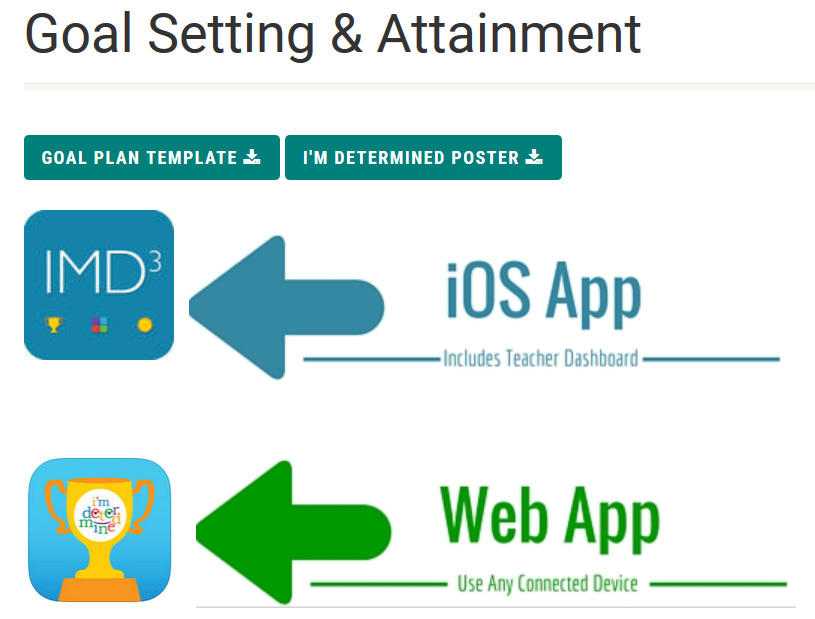 Note to Readers:  To ask a question about the I'm Determined tools or to share a success story about I'm Determined, please let us know by leaving a comment below. Your comment will be directed to the author and will be kept private.
References
Wehmeyer, M. L., & Field, S. L. (2007). Self-determination: Instructional and assessment strategies. Thousand Oaks, CA: Corwin.